Posts for tag: dental implant
By Heritage Grove Family Dental
August 12, 2020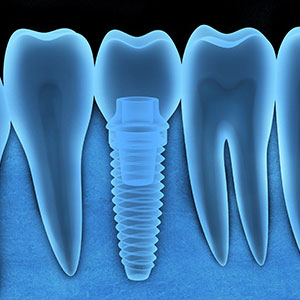 Here's the bad news on the overall state of dental health in the United States: Over 120 million people have one or more missing teeth—roughly one American in three. But there's also good news: We can replace missing teeth with a number of effective restorative methods. At the top of the list are dental implants, highly regarded by dentists and patients alike as the most lifelike and functional tooth replacement system available.
Dental implants have been growing in popularity since their introduction in the 1980s. Their structural design and construction have continued to improve, giving patients even more options for implant-based tooth replacement.
To bring greater attention to the benefits of this popular restoration, the American Academy of Implant Dentistry (AAID) designated August as Dental Implant Month in 2016. In recognition, here are 3 of those benefits you might gain from choosing dental implants to replace your missing teeth.
Durability. Unlike other restorations such as conventional dentures or bridges, implants replace the entire root structure of the tooth. To be more precise, implants are a tooth root replacement in the form of a post imbedded securely in the jawbone. As the bone grows around and attaches to the implant, it develops a durable and highly functional hold that can last for decades.
Adaptability. Many people assume dental implants are used only to replace individual teeth, but implants can also support multi-tooth restorations. A few strategically placed implants can securely attach a partial or total bridge to the jaw, or provide added support for a removable denture.
Affordability. At first glance, an implant's initial cost places it at the high end of the scale for tooth replacement options. But because of their long-term durability and high success rate (greater than 95% still in place after ten years), implants may cost less in the long run than lower-priced restorations that may require repair or replacement sooner.
Although they have a wide range of applications, implants aren't suited for some dental situations. Because implants require a minimum amount of bone present in the jaw, for example, extensive bone loss might nullify them as a current option. Even in this case, though, grafting therapy to rebuild the bone could make it possible to place dental implants at some point in the future.
If you've recently lost a tooth or you have an older restoration you'd like to replace, dental implants might be a great option for you. Your first step is an initial exam and consultation to find out if this premier dental restoration is right for you.
If you would like more information about dental implants, please contact us or schedule a consultation. To learn more, read the Dear Doctor magazine article "Dental Implants: Your Third Set of Teeth."
By Heritage Grove Family Dental
October 27, 2019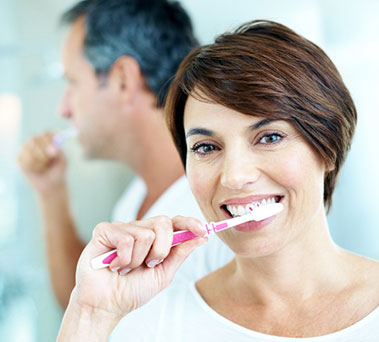 You feel great about your new smile, thanks to dental implants! And you may also be feeling relief as the problems with your former teeth fade into the past.
But that doesn't mean you can drop your guard on periodontal (gum) disease. Even though implants are impervious to decay, the natural tissues supporting them are vulnerable to periodontal (gum) disease. If they become diseased, your implants could lose their bone support and eventually fail.
And that failure could happen quickly. That's because, as life-like as they are, implants don't have one important advantage of real teeth: an attachment to a connective tissue called the periodontal ligament. This tough but elastic ligament lies between the teeth and the bone, attaching to both with tiny extending fibers and holding the teeth in place.
And that's not all: Because the periodontal ligament contains an abundance of blood vessels, it can supply antibodies to help fight infection. The body's defenses may not be able to stop disease, but they can certainly inhibit its progress.
Implants can't benefit from this infection-fighting mechanism. So, when an infection arises in the gums surrounding an implant, it can spread rapidly through a form of gum disease known as peri-implantitis (literally "inflammation around an implant"). If we don't stop it with prompt treatment, you could lose bone support from your implant and eventually lose it, sometimes in quick fashion.
That's why you should clean your implants everyday like you do the rest of your teeth with brushing and flossing. You should also visit us regularly for dental cleanings. A dental cleaning involving implants is similar to one with natural teeth, except the hygienist won't use metal instruments on the implants—this could create tiny scratches on their surface. Instead, they'll use nylon or plastic instruments or ultrasonic equipment to clean them.
You should also make a dental appointment as soon as you notice swollen, reddened or bleeding gums. If you have gum disease, we can stop the infection through treatment and restore your gums to health. This can be a long and involved process, but it's necessary to preserve your implants.
It's true that implants can change your life. If you want to enjoy that change for a long time, take care of your implants and the natural tissues that support them.
If you would like more information on caring for dental implants, please contact us or schedule an appointment for a consultation. You can also learn more about this topic by reading the Dear Doctor magazine article "Dental Implant Maintenance."
By Heritage Grove Family Dental
June 29, 2019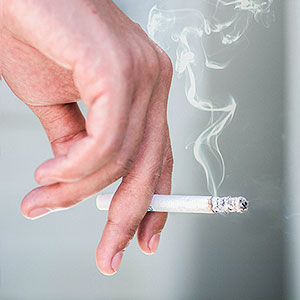 Although costly in the beginning, dental implants often turn out to be the least expensive tooth replacement option. That's because their enviable record for longevity often outpaces dentures or bridges. Over the long-term you might spend less for implants than these other restorations.
But even with the high success rate of dental implants (greater than 95% survive the ten-year mark), we can't guarantee they won't fail. And if you're a tobacco smoker, the risk of failure might be even higher. One study, for example, found early implant failures were twice the rate for smokers over non-smokers. Although implant failures overall are low, smoking seems to be a factor in those that do.
There are a number of reasons to account for this. For one thing, inhaled smoke can damage salivary glands, reducing the flow of this important fluid. Saliva helps control bacterial growth and neutralize mouth acid, so without it you're more susceptible to tooth decay or periodontal (gum) disease. Either infection could ultimately weaken implant-supporting bone.
The nicotine in tobacco can also restrict oral blood vessels and lower their ability to supply antibodies and nutrients to the teeth and gums. This slows healing, which could have one particular effect on implant durability.
During the intervening weeks between implant placement and crown attachment, the implant's titanium post attracts bone cells that grow and adhere to its surface. The effects of nicotine on healing, especially right after implant surgery, can interfere with this integration process so that the implant doesn't anchor in the bone as well as it should.
If you're a smoker, you can increase your chances of implant success—and have a healthier mouth overall—by quitting smoking beforehand with the help of a cessation program. Or at the least, consider stopping smoking for one week before implant surgery and for two weeks afterward.
And be sure to brush and floss your teeth daily and visit your dentist regularly to keep your teeth and gums as healthy as possible. Stopping smoking and practicing effective oral hygiene could make a big difference in the success or failure of your implant.
If you would like more information on smoking and your dental health, please contact us or schedule an appointment for a consultation. You can also learn more about this topic by reading the Dear Doctor magazine article "Dental Implants & Smoking."