Meet Dr. Gallos
Dentist in Plainfield, IL
The brief descriptions below are designed to familiarize you with our staff's training, professional credentials and work experience.
Heritage Grove Family Dental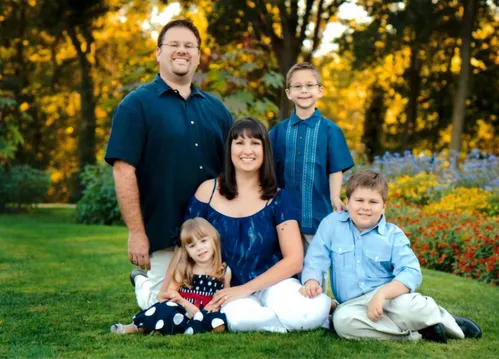 Dr. Pete Gallos
Born and raised in the Chicago area and longtime Plainfield resident, Dr. Pete Gallos has been practicing dentistry for twenty-three years now. He attended Benedictine University where he earned his Bachelor's degree with high honors. Dr. Gallos furthered his training in dentistry by attending the University Of Illinois College Of Dentistry where he earned both a Bachelor's degree in Dentistry and later his Doctor of Dental Surgery degree. Dr. Gallos earned his DDS degree with highest honors and finished as the Valedictorian of his class. Upon completion of his program Dr. Gallos entered into The University of Illinois at Chicago Oral and Maxillofacial Surgery's residency program. It is at this program that Dr. Gallos achieved the skill set necessary to perform complicated extractions and dental surgery. He also achieved the necessary requirements to earn the State of Illinois Sedation license. Working with the primary care physician of patients with severe medical concerns is something Dr. Gallos does on a regular basis to ensure the best possible care. His extensive training allows him to treat all your family members.
"Working all these years as a dentist has sharpened my skills in all areas of dentistry like orthodontics, implants, sedation, TMJ disorders, gum disease, and cosmetic dentistry so patients really have a one stop dental experience. One satisfying result is seeing a family from grandchild to grandparent, from implant to braces, all in the same day."
Dr. Gallos has more than fourteen years of extensive expertise in his field and has been inducted into the Pierre Fauchard Academy, Omicron Kappa Upsilon Dental Honor Society, Alpha Omega Valedictorian Award, Omicron Kappa Upsilon Award for Clinical Excellence, The American Association of Oral And Maxillofacial Surgeons Award, The University of Illinois at Chicago Howard Kubacki Award for superior clinical performance, The University of Illinois at Chicago Donald McElroy Endodontic Award, The University of Illinois at Chicago Ted Rosen Award for occlusal problem solving, The University of Illinois at Chicago John Spence Award for excellence in dentistry, The American Equilibration Society's Award for outstanding performance in the TMJ joint, Past President in the Chicago Component of The Academy of General Dentistry, and is a Fellow in the American Dental Implant Association.
Dr. Gallos provides exceptional dental care for our entire family.
We tried a "pediatric dentist" specialty practice and it was a disaster! No patience or understanding for my young daughter's hesitation of a first time visit to the dentist. Thank goodness we found Dr. Gallos.
Dr. Gallos works with each child's individual comfort level before performing any services. He takes the time to first connect with each kid and then create an atmosphere of trust and fun. It may be just a chair ride, some cool sunglasses, or an amusing video - whatever it takes to make the kids at ease. From the beginning of just counting teeth, all the way to fluoride treatments and filling cavities, my kids don't mind going to the dentist!
And the adult dental care is just as outstanding. Dr. Gallos consistently demonstrates a high standard of excellence and professionalism so I trust his diagnoses and advice implicitly. I highly recommend Dr. Gallos and Heritage Grove Family Dental - you won't be disappointed!
Sally W.
Naperville